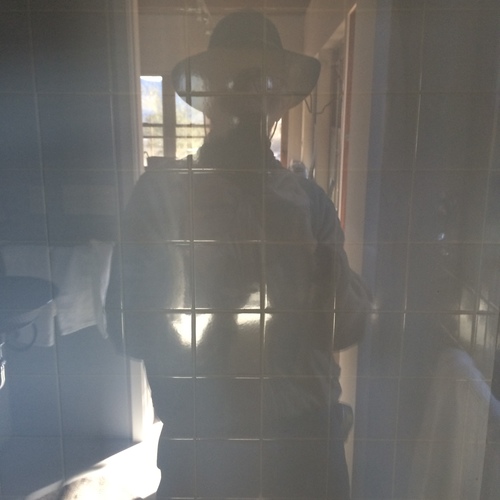 self portrait

As a life-long artist, Don Porter paints, sculpts, and photographs. He has won numerous awards and exhibited in prestigious galleries and museums, yet he states, "The inner zeal in pursuit of an original intention is what I live for as an artist."

"Although photography embodies much of my work, I regard myself more as a sculptor and painter — because those are the primary methods I use in making my images." Porter photographs mixed-media amorphous sculptural assemblies as they constantly move and change - often in vats of heterogeneous solutions. He then uses alternative printing and painting methods to realize his original intention.

Porter works and lives a hermit-artist's life in the high desert mountains of Southern California.